La Bête Humaine, tattoo studio in Paris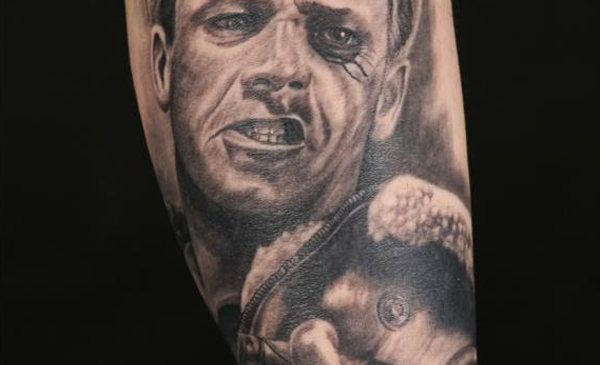 La Bête Humaine: Stéphane Chaudesaigues pays tribute to Emile Zola

During the noughties, tattoo artist Stéphane Chaudesaigues set himself a challenge – combining tattoo artistry with legendary names such as Zola, Renoir and Gabin. And here's the fruits of his labour: La Bête Humaine, a tattoo studio in Paris built right in the heart of the French capital. The work of a realistic tattoo artist, in the name of a naturalistic masterpiece.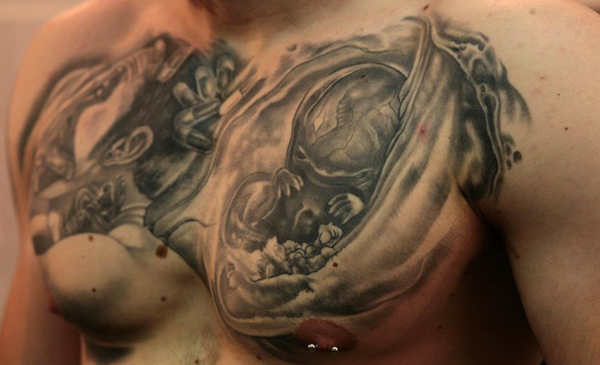 Tucked away at 7 rue Geoffroy-L'Angevin, our Parisian tattoo studio is only obvious to the tattoo-trained eye. To tattoo the day away in peace, Stéphane Chaudesaigues decided to set up shop in the Belly of Paris – yet another Zola novel – in a tranquil area of the capital's 4th arrondissement creating an oasis amidst the hustle and bustle of Le Marais, rue de Rivoli and the Centre Pompidou.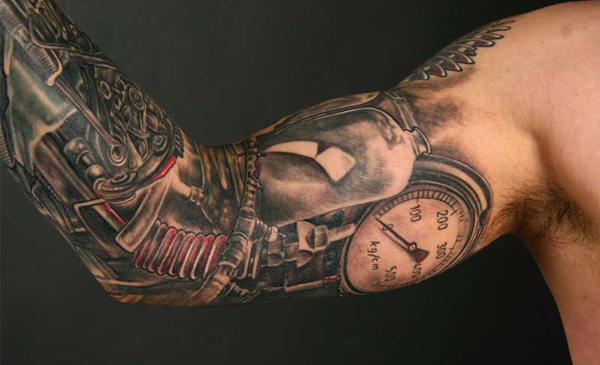 In our Parisian tattoo studio, you can see influences from one of Emile Zola's most famous novels such as 'La Lison', the novel's renowned steam train featured on our tattoo machines. The Chaudesaigues family, just like the book's Lantier family, pass their knowledge down the family line. In this case, tattooing skills are shared between brothers and passed down from father to son. At La Bête Humaine, we like what's epic and dream-like, organic and mechanic – in true Zola fashion.

What tattoo artists can we find in your Parisian tattoo shop?
When you walk through La Bête Humaine's doors, you can choose between four talented Parisian tattooists, three men and one woman.


Stéphane Chaudesaigues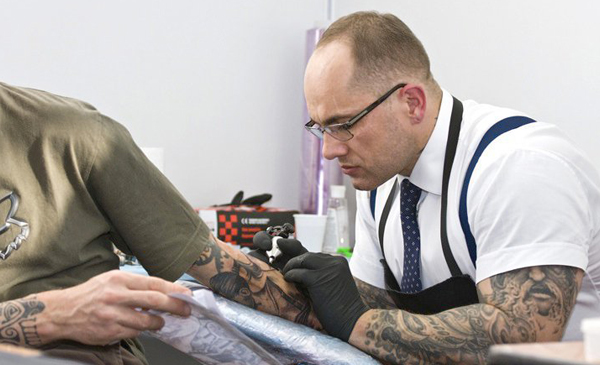 Since starting out as a fully self-taught tattooist in his hometown of Versailles, to opening his own self-confessed 'dream' tattoo studio in Chaudes-Aigues, a small village in Cantal, three decades have passed. Three decades spent cultivating his own style – realism imbued with unconditional admiration for mythology – crossing the Atlantic, setting up a tattoo festival like no other – Cantal Ink or the Chaudes-Aigues Tattooing Festival – and standing up for French tattooists' rights through his association Tatouage & Partage. Now, 20 years after being named Artist of the Year by the prestigious American National Tattoo Association, Stéphane Chaudesaigues mainly works in his Cantal tattoo studio, but continues to greet clients on an appointment basis at La Bête Humaine.

Find out more about Stéphane Chaudesaigues


Pierre-Gilles Romieu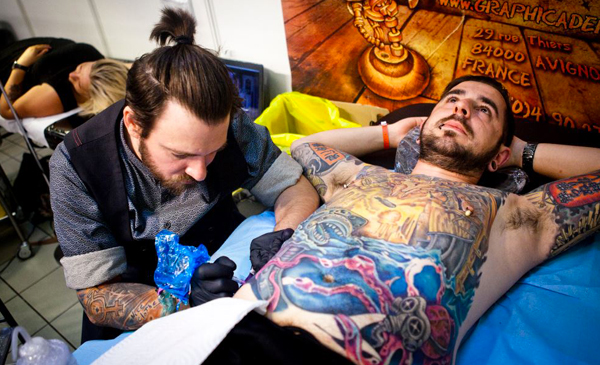 Take figurative art, manga-influenced animations, horror cinema and a strong inclination towards music. Mix that, shake it up and dust it off with even a wider variety of influences, in many forms, and you'll get an idea of what the genius Doctor Pierre Gilles's (A.K.A Mister PG) mind is capable of.

Find out more about Pierre-Gilles Romieu


Barbara Rosendo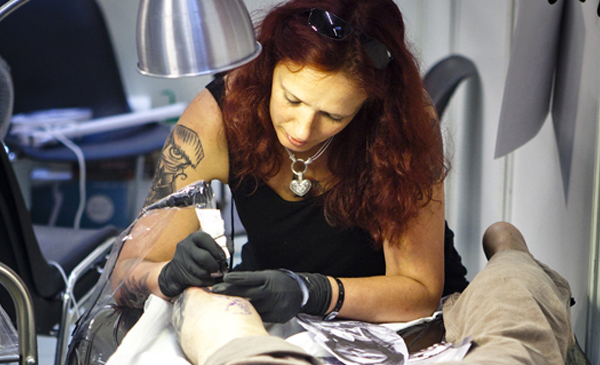 Name: Barbara Surname: Rosendo Profession: tattoo artist. Expertise: realism and portraits Under those long fiery locks hides the ambassador for La Bête Humaine. Barbara Rosendo leads a double ink life: one at our Parisian tattoo studio and the other at Need Elle tattoo shop in Haubourdin.

Find out more about Barbara Rosendo


Jean Forcep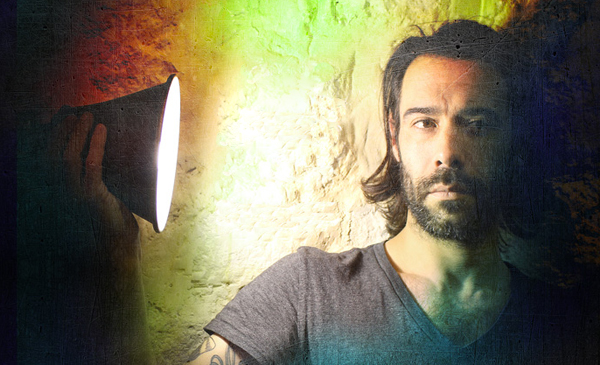 He's the final musician in our quartet, our fourth dimension, our cherry on top of the cake: La Bête Humaine introduces you to expert tattooist, Jean Forcep. A lover of graphic and gothic tattoos, always singing his praises for Gustave Doré and Alfons Mucha, even Joan Cornellà, he brings his graphic design background and passion for tattooing to our clients.

Find out more about Jean Forcep


Partners to Parisian tattoo studio, La Bête Humaine
Through their backgrounds and values, these names are intrinsically linked to our Parisian tattoo studio. Let La Bête Humaine do the introductions.


Tatouage & Partage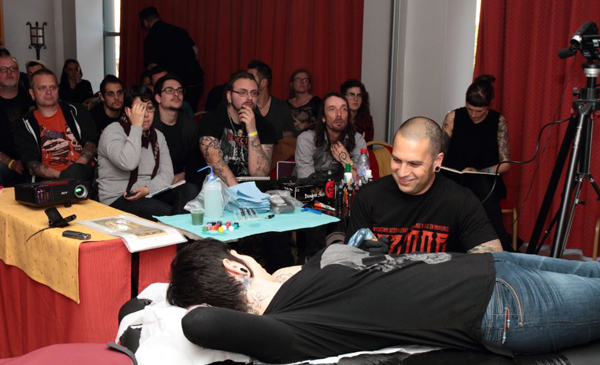 Three words that sum up what Tatouage & Partage does? A passion, a profession, an education. The association was created by and is run by Stéphane Chaudesaigues. It has set itself many goals. The first: to stand up for French tattooists by proving themselves as a true alternative to the SNAT (French Tattoo Artists Union). Tatouage & Partage works hard to give tattoo artists in France proper status, a real legal existence, and to allow budding artists to learn the profession in adequate, supervised conditions. Another one of the association's vocations is to organise tattooing seminars for professionals. American artists Jeff Gogue, Nikko Hurtado, Hannah Aitchison and even Joe Capobianco have already shown their faith in Tatouage & Partage.

Visit the official Tatouage & Partage website

Follow Tatouage & Partage on Facebook


Cantal Ink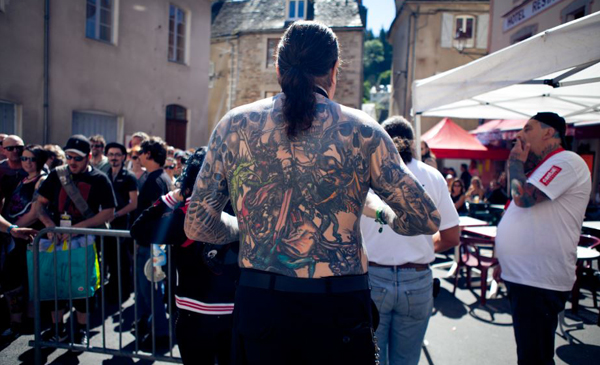 Cantal Ink, also known as the Chaudes-Aigues tattooing festival, first took place in 2013. What is the concept? Holding a vibrant and colourful festival in the traditional manner, as is often seen in France's larger cities, in the heart of the Cantal region...To stage his summer event, Stéphane Chaudesaigues chose the village of his ancestors, with barely 1,000 residents and bearing a hyphenated version of his surname. On the first weekend of July each year since the festival started, the tattoo artist invites international tattooists, various exhibitors, musicians of all genres, tattoo fanatics and people simply interested in coming along to spend an enjoyable time in a picturesque village of Auvergne.

Visit the official Cantal Ink website

Follow Cantal Ink on Facebook


Graphicaderme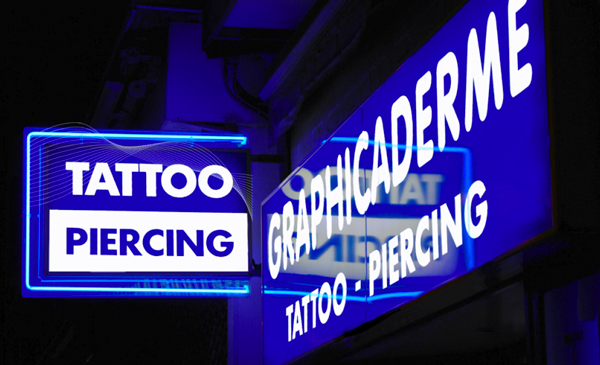 Back in 1987, Stéphane Chaudesaigues had just turned 20 when he laid the first brick of what was to become Graphicaderme, a group bringing together the tattoo studios in the south of France. At the time, the young tattooist set up shop on Pignotte square in Avignon. After the success of his work and at a time when tattooing was becoming more popular in France, Stéphane Chaudesaigues developed his franchise. Now we can find Graphicaderme in Avignon, Valence, Orange and Chaudes-Aigues. Visits from celebrities such as Shane O'Neill or the Kern brothers have only boosted the group's image of quality, professionalism and creativity.

Visit the official Graphicaderme website

Follow Graphicaderme on Facebook


Contact the team at La Bête Humaine
Address, phone numbers, email addresses: to contact or visit or team of tattoo artists in Paris, it's all here.

Where can I find you?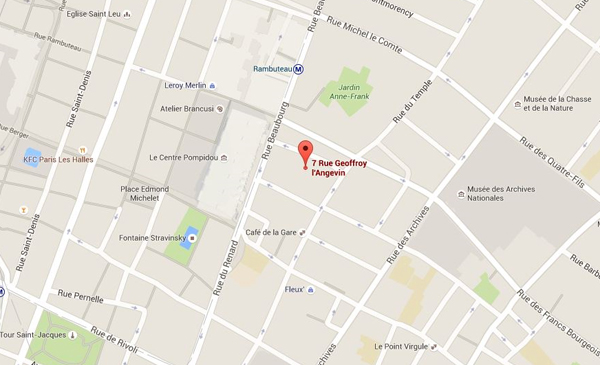 The team at La Bête Humaine welcomes you at :
7 rue Geoffroy-L'Angevin
75004 Paris
FRANCE


When can I contact you?
Our tattoo shop is open from Monday to Saturday 10 a.m. to 8 p.m.

What phone number to reach us on...
You can contact us on 0033 1 44 59 68 20 during opening hours.

How can I write to one of your Parisian tattoo artists?
You can write to Stéphane Chaudesaigues by clicking here.
You can contact Pierre-Gilles Romieu by clicking here.
You can write to Barbara Rosendo by clicking here.
You can contact Jean Forcep by clicking here.

See you soon from all of us at La Bête Humaine